November 15, 2022
Photo exhibition LGBTIQ+ in defense of Ukraine
Civil organization parents with LGBTQ children "TERGO" together with QUA - LGBTQ Ukrainians in America and Fulcrum UA invites you to participate in a photo exhibition LGBTIQ+ in defense of Ukraine and a panel discussion.
This photo exhibition seeks to highlight LGBTQI+ Ukrainians who proudly serve in Ukraine's military and volunteer for their communities, defending their country since Russia's brutal invasion began. These LGBTQI+ Ukrainians risk their lives every day for a better, safer future. We hope this photo exhibition will show our pride and respect for all LGBTQI+ people who serve in the army and/or help their community, and that our future will proudly include LGBTQI+ community as well.
Opening event for LGBTIQ+ in defense of Ukraine will be held on Friday, November 18th from 2 - 6 pm, in museum Tarasa Shevchenka (Kyiv, Tarasa Shevchenka Blvd, 12).
Opening ceremony in Washington DC and New York will be in December, 2022 please follow https://www.facebook.com/QUA.community, if you like participate photo exhibition there.
More information about LGBTIQ+ in defense of Ukraine by the link.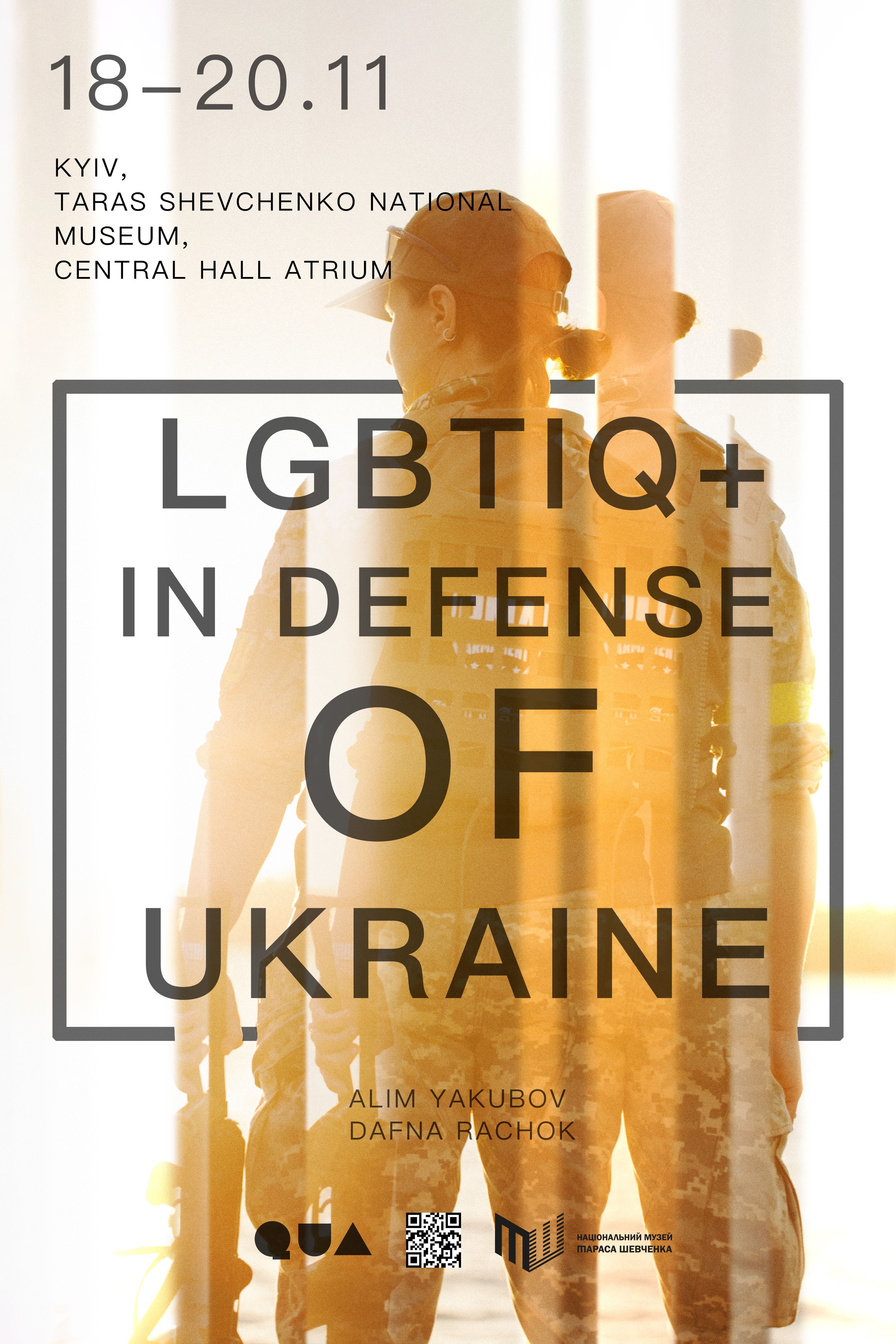 We seek to assist Ukrainian LGBTQ + individuals living in the US and Canada to integrate, adapt, and productively contribute to American society.