March 31, 2022
Lack of hormonal medications and inability to cross the border: The problems Ukrainian trans people face during the war
Anastasiia Yeva Domani is executive director of the non-profit organization "Cohort", which unites the Ukrainian trans community. With the start of a full-scale war, Anastasiia not only continued her activism, but stayed in Ukraine to be as helpful as possible. She told QUA about the most difficult things for trans people who found themselves in a war zone, and why they are in no hurry to defend Ukraine.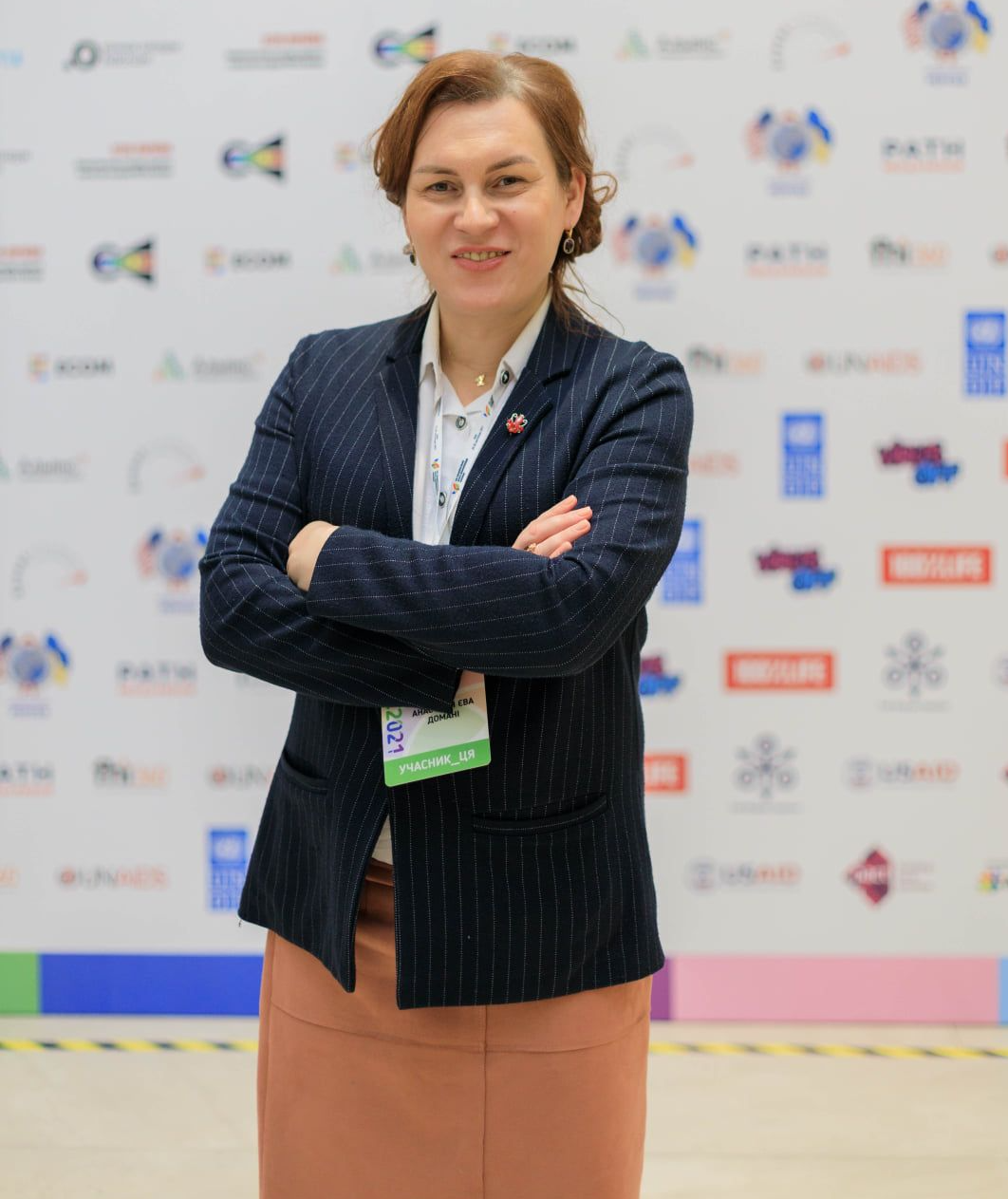 We had big plans for 2022: we were going to hold webinars and trainings, implement our advocacy plan, organize work on combating HIV/AIDS and work on improving the visibility of trans people. The war changed everything. Currently, the Cohort works in three main areas - providing financial and humanitarian assistance to victims, advising on the legal crossing of the Ukrainian border for evacuation, and sheltering internally displaced persons.
Money, medications, hormones — what the funds of foreign partners are spent for
A few days after the start of the invasion, our main donors and partners informed us that our project money, which was planned for the whole of 2022, could be used as humanitarian aid. At that time, it was already impossible to buy certain products, hygiene items, medicines, hormonal drugs that trans people need - there was overwhelming panic in Kyiv, shops were mostly closed, and those that worked had long queues. In addition, it was dangerous outside: for example, a ballistic missile hit the building next door to mine. Therefore, we decided not to go out and buy food and medicine on our own, but to transfer money to those who needed it. People could spend it at their own discretion. At first, we didn't oversee spending, we didn't have reporting forms, because we didn't know if we would be alive in an hour. Now we have questionnaires and follow up with the recipients. We receive a lot of requests, some from non-trans people (we have to refuse these).
Many trans people were forced to suspend hormone therapy due to a lack of medications
Cohort's office in Kharkiv got closed almost immediately - its coordinator left for Berlin. But now we have four more offices - in Odesa, Dnipro, Lviv, and Chernivtsi. In Dnipro and Odesa, we provide financial assistance and products. Western branches from the first week of the full-scale war also help displaced people, buy medicines and hormonal drugs and send them to other regions. Many trans people have had to suspend hormone therapy due to a lack of medications, so we try to order them on occasion. They are difficult to buy abroad without prescriptions, in addition, there are problems with logistics. We recently received a small batch of 10 packages from Poland. I send them to people by taxi, or they come to me on their own. Hormones are also available in Odessa.
Trans-women with "male" documents can't leave Ukraine
We receive many inquiries about how to cross the state border under martial law. We consider each case, ask for a list of available documents, a psychiatric diagnosis made during a gender reassignment, indicate which gender marker is present in the passport and whether the person passed a military medical examination at the military registration and enlistment office. But in 90% of cases, trans people, unfortunately, do not have documents that would allow them to cross the border. I know many trans women who have had surgery and thought that was enough. I say that the operation is, of course, important, but you will not show the border guard your breasts or what is below. If there is a male marker in the passport, you will not be allowed to leave. There is also a myth that trans women will be sent directly from the border to the military registration and enlistment office. It is not the case as now there is a huge number of those who want to fight. In 90% of cases, trans people do not have documents that would allow them to cross the border
Trans people turned out to be completely unprepared for the new reality, although for many years we have emphasized the importance of changing documents at all Cohort webinars and offline meetings. For example, we have long recommended that trans women who have transitioned and wish to be exempted from military service go to the enlistment office to submit deregistration documents. It may not be very comfortable there, but it was worth spending a day or two to get a deregistration document and forget about it. However, most people did not pay attention to this. Now there is no chance to pass the medical commission, get a psychiatric diagnosis, get examined by an endocrinologist and other specialists, etc. because doctors face completely different priorities during the war. Psychiatrists, for example, deal only with severe mental conditions and will not spend time examining trans people. The military enlistment offices now also refuse to deal with us (sometimes rudely so). In short, if your gender is listed as "Male" in your passport, it is almost impossible to cross the border - you can do it only illegally. In Moldova, for example, there is a transit zone through which some of our people were able to escape, but this is no longer possible.
There were people who lied at the border, that they lost their passport and asked to cross the border with the certificate of gender reassignment. Cohort doesn't approve of this and does not recommend doing so.
Free housing for migrants
We also help trans people find temporary shelter during the war. There are shelters in Lviv and Chernivtsi, which are handled by our coordinators together with local human rights organizations. In collaboration with them, we find housing - usually three-room apartments. There is a shelter in Kyiv as well, and although it is located in a rather dangerous area in Obolon, it still works. There is a shelter for trans people in Uzhhorod, funded by the Swedish Federation for Lesbian, Gay, Bisexual and Transgender People (RFSL). Cohort can pay for accommodation there. Such accommodation is often used as an intermediate point before going abroad or to other parts of Western Ukraine. Although it is possible to live there for a long time, even with pets. Shelters are free, people are provided with food, and they can get legal and psychological advice.
Trans people do not want to stay in Ukraine
Unfortunately, the vast majority of trans people do not think about staying in Ukraine and defending it - if not in the army, then in the territorial defense or on the volunteer front. Before the war, we wanted to have equal rights with everyone else, but we must now think about equal responsibilities. Everyone who has the opportunity to go abroad is doing it now. And it's not about the children who need to be rescued - most of them have no children.
I believe that seventy percent of trans Ukrainians will not return. And not just because they lost their homes or jobs. They had dreamed of leaving the country before, but now there is a legal chance to do so with a humanitarian visa and social assistance. Nobody knows the language, even many do not speak English, but in Ukraine, they have nothing to be tied to.
I know of only five trans people in the territorial defense, four of whom are women. Maybe there is someone else who just does not speak about being there. Trans-men are also leaving their cities en masse, including Cohort activists. I am also saddened that, for various reasons, they do not have time abroad to help the Ukrainian trans community. We are more supported by foreign human rights organizations, journalists, and even the Russian and Chechen diasporas in the United States than by our own. Perhaps they do not identify with Ukraine or are upset at the state, or they are afraid of transphobia. But I think that many trans people just don't want to get out of their bubble, socialize, take an active position in life.
However, I am convinced that the war will bring positive changes. Ukrainian society will change, becoming more patient and tolerant. Now it doesn't matter who belongs to which group, as long as we work together to win together. Gay guys serve in the Armed Forces and the territorial defense, and they are treated without aggression. We will become kinder, more humane because together we experienced a terrible tragedy.
We seek to assist Ukrainian LGBTQ + individuals living in the US and Canada to integrate, adapt, and productively contribute to American society.